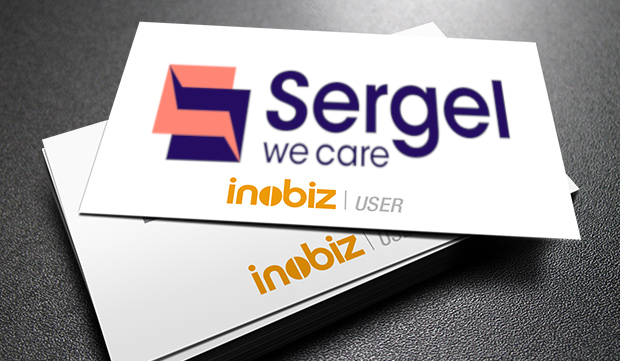 Sergel helps major companies get paid!
Sergel Credit Services uses Inobiz products for internal as well as external integrations with customers and suppliers. Their purpose is to unify invoice streams from several billing systems, generate new common invoices to final customers and to provide information to all customer systems.


Background
Sergel Kredittjänster AB has undergone a comprehensive integration project. The company's needs were many. One primary need was for an integration platform that would work with a new billing system and which would be able to receive and transfer large amounts of data. Sergel also needed to connect external customers as well as to receive and convert customer formats to internal formats. In the process Sergel solved a big business obstacle for its largest client. The purpose with this solution is to unify
invoice streams from several billing systems, generate a new common invoice to the final customer and to provide information to all customer systems. A crucial element in the entire project was the ability to interpret very complex formats and numerous integrations as well as handling files of several GB. Additional decisive criteria naturally included time and cost considerations. The long-term need was the ability to port all the point-to-point integrations within Sergel into an integration platform, and thus lower day-top-day operating costs.
Sergel's decision to choose Inobiz was based on a strategic evaluation around the IT architecture, where they moved the handling of the interface and compatibility issues from the production system to a solution customized specifically to cope with Sergel's needs.
The Solution
 Sergel uses Inobiz products both in internal integrations and in integrations with customers and suppliers and has presently completed integrations toward most business systems available on the market. Sergel has upwards of one hundred integrations in production, both in Sweden and abroad.
Sergel purchased Inobiz Development System for developers and Inobiz Integration Server M100 as an operating environment. In addition Sergel purchased extra adapters for extended functionality such as, large files, Excel adaptation, HTTP (Server and Client), Custom Utility Adapter and performance options with parallel conversions. Three of Sergel's personnel were trained in Inobiz Development Systems in order to be able to work independently with the solution. Inobiz supported Sergel with initial consulting services in order to connect the first external customers.
Sergel started with a small installation in order to be able to evaluate Inobiz' products. After this it was simple to gear-up to a larger solution.
The Results

"Inobiz has significantly rationalized our handling of the interface," notes Sergel's spokesperson. "We have gained an effective and flexible tool for format management, and other abilities. This has freed resources on our production-system side, which has made it possible for them to focus on core functionalities in these systems. We have also gained a good overview and improved documentation of our integrations and can maintain these more rationally. We could not have done all this without Inobiz."
"Our goal was to be able to connect a new customer within one month, and we met this objective. Subsequently, Sergel has gained a better market position through its ability to receive and send according to customer formats, while reducing the maintenance needs of the existing point-to-point integrations that were moved to Inobiz."
Why Inobiz?
"There were, of course, many decisive criteria. Inobiz offered a good product at a competitive price that was also strategically well suited to Sergel Credit Services. In the final phase we chose between two products, where Inobiz won due to their ability to handle large files. We needed a tool that could handle files of a couple GB without problems. Flexibility and speed were the functional needs that weighed most heavily with us, and we feel that Inobiz met our expectations. Inobiz has been receptive to our wishes and in one case tailored the product to our needs. At all times their applications have been delivered according to the time plan."
About Sergel
Sergel Credit Services is a Nordic get-paid specialist providing services within credit scoring, billing, accounts receivable, debt collection and surveillance to transaction-intensive companies with high demands for quality and customer service. Sergel also offers consultation and education within these areas. Sergel has 220 employees and a turnover of 291 million SEK in 2003. The company was founded in 1988 and is part of the Telia Sonera group.